2023 CERN PFS: The ultimate unique Construction twin tip!
strong and weightless board
comfort riding and impressive early planning
the ideal board for riding extremely easily upwind, for edging and popping hard, no matter if you ride hooked or unhooked
A strong weightless board offers comfort riding and impressive early planning. Extreme upwind, edge grip, and pop hooked or unhooked, are a corollary of the handmade quarto-circle rails.
The perfect scoop rocker line allows you to enjoy spay less riding and make a choppy water piste feel like a flat lagoon.
Buy Now
Boards ready to be shipped
Medium 136 x 41
Large 139 x 42
If you wish another size, we will need 20 days until the final shipment from the day that you order.
The final cost of the board with straps and fins included is 950€
The shipping cost for Europe is 60 euros and out of Europe is 80 euros.
Paypal payment system all credit cards are acceptable
The Goal

Construction

Shape

Suitability

Summary
We created an all-around freestyle twintip Constructed by taking into account the feedback of top freestyle riders and by using top quality and an edge of technology material
A weightless board begins with a weightless core. This is a strong PVC and then everything else than carbon means weight without a reason. And all these fine materials must be applied by hand. A lot of additional costs, but a single result. Trying to explain what is a weightless board with someone who has not tried it, is like a bird trying to explain his feelings to a turtle
35mm rocker is enough for easy turning and extreme pop and a ride without spray in any chopping condition. Quarto-circle rails are the support base of the board on the water. Also made by hands but it's worth it because of the high degree of control it offers. A more than 10 mm deep concave cannot be achieved with a normal snowboard press on wood. It will result in a double weight than usual. In any case, a so deep concave ensures a ride on a cushion of air and really soft landings.
The board for the rider goes often unhooked. If your tricks are 70% unhooked and 30% hocked then CERN … Is the board for you.
Ride Characteristics
Comfort Riding
Impressive early planning
Fast turning
Extreme upwind
Edge Grip
Extreme pop
Big airs
Smooth and stable landing
Technology
The lightest board in the world
Unique VIP construction
Full carbon for pure performance
PVC core
Quarto-circle rails for optimum control
Features
Rocker 40mm
Concave 11mm
Tips 27 – 28 – 29 cm
Weight: less than 1700 – 1850 – 1950 gr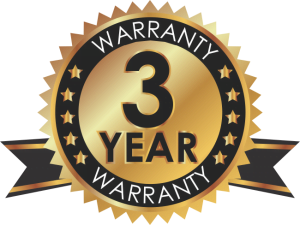 We provide you with 3 years guarantee. That means that if the board breaks within the limits of normal usage we provide you with free of charge service or a total replacement. Warranty is not valid if the board is used on ramps, sliders, kickers or riding on hard materials. Avoid rocks and long-term sun, or low temperature, exposure
Our Return Policy:
If you are not completely satisfied with your board, please return it to us within 30 days of receipt, and you will receive a refund excluding shipping costs.